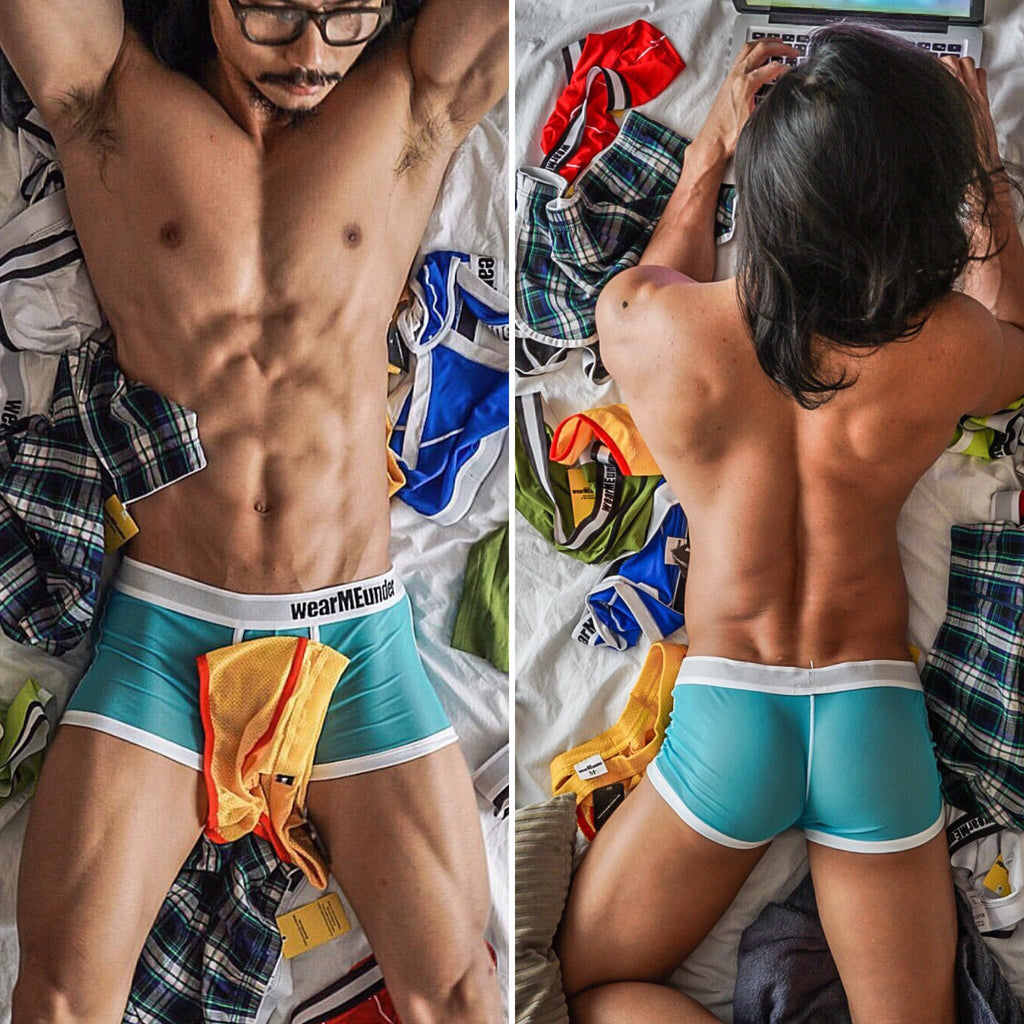 Valentine's Day is upon us tomorrow.
At wearMEunder we don't think you should be confident and feel sexy just once a year, because every day should make you feel special.
Our skIns not only feel great, they look good every day of the year.
Here are a few suggestions from our style team...
"For the gym we suggest you go bold and make a statement with the ADRIAN. It's our hybrid of a jockstrap meets the brief. Fits and supports like a brief but in fact it is a jockstrap you are wearing. Simple, elegant, sexy and comfortable."
"For hanging-out at home you can't go wrong with the ROBERT. It's a perfect combination of comfort and sex appeal all in a re-invented boxer short with a hint of fun with its coffee bean inspired print... No doubt they will be happy to feel your beans!"
"When you are feeling extra fun, the MARTIN brief with a polka-dot print is sexy and fun without compromising on comfort! Always makes us want to play twister when we are wearing it."
"When we are already feeling sexy, the BROOK brief with its sheer micro mesh gets us ready for whatever the day throws us at!"
"No matter if you are a boxer or brief kind of guy, the OLIVER and the KARL are those everyday pieces that just redefine sexy without going over the top. We don't really play favourites with our skIns, but these are the most worn every day styles around the office without a doubt!"
"Fiery red, the TREVOR is a hybrid between a trunk and a brief. The fabrication makes this mix of materials feel extra soft, fit uber sexy and leaving you as comfortable as if you are wearing nothing but you!"
Let us know your favourite wearMEunder skIns and when you like to wear them most.
For Valentine's Day this year we are giving away a £50 gift voucher, for yourself or to give your special other half.
All you have to do is tag us on Facebook or Instagram in a photo showing us how you would wear your favourite wearMEunder skIn.
Happy shopping...